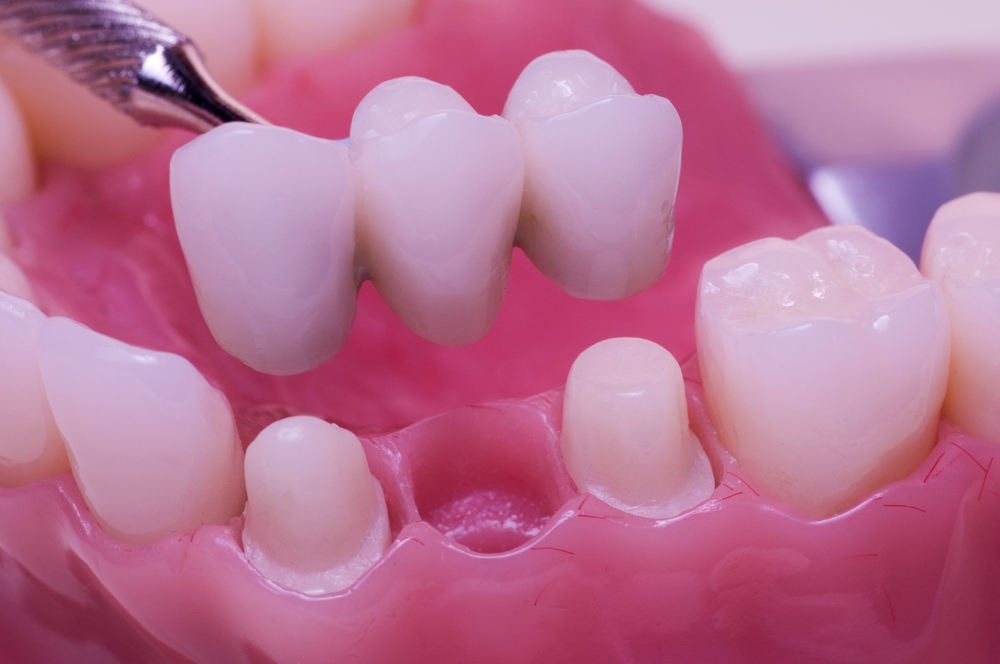 DENTURES

Tooth loss can significantly affect patients' health condition as well as their physical appearance. The shape and face expression can be changed due to the loss of one or more teeth which can undermine the confidence of a patient. Therefore we are here to solve the problem and put a smile on your face again.

A team of exceptional professionals in the field of dental prosthetics make mobile and fixed dentures from the finest materials in our practice and in a laboratory. Those dentures meet both functional and aesthetic expectations of patients. Depending on patient's needs there are: total and partial dentures, metal-ceramic and nonmetal crowns and bridges, ceramic veneers…

Full dentures are made in case when a patient has no teeth of his own. They are removable and can be removed in order to keep proper oral hygiene. They can be acrylate, skeleton (metal) silicone …

Partial dentures are a solution in case when one or more teeth are missing. These prostheses rely on the remaining teeth and the adjacent structures of the oral cavity.

Depending on the number, arrangement and position of the remaining teeth in the oral cavity, extracted teeth can be compensated by metal-ceramic or all-ceramic crowns, bridges, veneers. The advantage of this treatment are the fixed teeth together with their natural appearance, neither of which being possible with removable dentures. Not only are they comfortable for patients, but also they do not block the food receptors, making patients more satisfied.